INSPIRATION: PINTEREST PICS. I want to give credit to the folks who gave me the idea.
THE BLOG EIGHTEEN25 CAME UP WITH THIS ADORABLE GIFT IDEA. YOU CAN SEE IT HERE
THIS IS THE INSIDE OF THE BOX ABOVE CREATED BY THE BLOG EIGHTEEN25 WHICH AGAIN YOU CAN SEE HERE.
INSPIRED BY THE PROJECT BY EIGHTEEN25, THE BLOGGER AT CLEAN & SCENTSIBLE MADE A PINK VERSION. YOU CAN SEE IT HERE
THE BLOGGER AT APPLEVALLEY GIRL ALSO MADE A GREAT RED, PINK & SILVER VERSION YOU CAN SEE HERE
MY BOX SUPPLY LIST
1 red and clear plastic storage box from Lowe's = $3.48
(fyi, I saw that Wal-Mart has colorless boxes a little larger than this size for about a dollar fifty cents more. A blogger who did the project found her box at a Dollar Store, but I've never seen these at the ones in my area)
3 sheets of scrapbook paper (50 cents each) from Craft Store = $1.50
1 pkg of heart erasers at Dollar Store = $1
1 pkg of pens at Dollar Store = $1
1 pkg of pencils at Dollar Store = $1
1 pkg of large clips at Dollar Store = $1
1 pkg of small paper clips at Dollar Store = $1
1 pink heart pencil sharpener from a favor package = 50 cents
Stickers from a sticker booklet = 50 cents
Raspberry hand sanitizer from Target = $1
Chocolate kisses = approx.50 cents
Chocolate hearts = approx. 50 cents
I bought the box and some of the supplies awhile ago, but I put off buying the paper to decorate the box until Sunday and of course, I had a lot of other things to do so I was very pressed. The selection of holiday papers was slim at Michael's, and truth be told, I wasn't thrilled with what I was left with. I am not a scrapbooker so I didn't just have decorative papers around for this project. It still tuned out ok anyway, though, imo. I used a purpleish sheet, a red and hot pink sheet and a solid purple sheet to try to go with the colors in the Dollar Store supplies I already had. I used the pink and red sheet to line the bottom of the box. I used a big piece of the other sheet for the inside and placed one of my daughter's personalized gift tags on it. The gift tags were purchased a long time ago.
Once lined, I put all the stuff inside. I placed small heart stickers on the pencil sharpener and the large paper clips.
CLOSE UP OF THE CONTENTS
FRONT COVER OF THE BOX. Since I am not a scrapbooker, I didn't have a lot of stickers around to doll it up. I think the letter stickers are good, although, I was going to use all lower case letters and my daughter told me I shouldn't because her teacher would think she didn't know names have to be capitalized. LOL! I couldn't argue with that. :D I happened to have a few puffy hearts and swirlie stickers that went color wise so I added them. Ms. Davis is an excellent teacher so I hope she likes the gift. It's the thought that counts, right?
WRITTEN BY ELDAROSE
LINK PARTIES: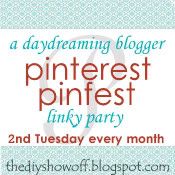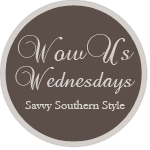 /