My husband and I have been married for 16 years so it has been a long time since we've been in that honeymoon, everything you do is wonderful stage. People say marriages sometimes goes thru "bumpy roads", well, I assure you I have had my share of white knuckles from holding on to the safety bar on our ride. As an experienced married woman, I have accepted as a profound truth that "Happily Ever After" takes a lot of effort. So as a New Year's resolution, I asked my husband to agree to an exercise. We are going to give each other 14 small gifts ($5 and under) for 14 days to celebrate St. Valentine's Day. We need an infusion of sweetness and romance to get out of the rut we've fallen into. Honestly, I think he needs it more than I do. We normally buy each other one nice gift for St. Valentine's Day, but I think we'd be better off this year showing each other sweet smaller tokens of affection like we use to when we were first married and doing that over a longer period of time rather than spending money on one nice gift for one day. I thought I would share what I am thinking about in case other folks might enjoy the inspiration.
BREAKFAST IN BED. Saturday I made my husband breakfast in bed. I may do it again on St. Valentine's Day, but I thought it would be more meaningful on a Saturday when he could really sleep in so I didn't even wait for February. Monday -Friday is work and Sundays we teach Sunday School early so Saturday is his one day to sleep in. It got a big THUMBS UP from my husband.
HEART SHAPED TOASTED BREAD. We normally have eggs and bacon for breakfast on Saturday mornings because my husband LOVES bacon. But, Saturday I thought I would add toast to the meal because it'd be so easy to cut it out in a heart shape. After making the toast, I am thinking I may send my husband a couple heart shaped sandwiches to work as one of my gifts. It is easy and costs nothing extra but a minute of time.
HEART SHAPED STRAWBERRIES. I buy strawberries and blue berries most weeks because they are Super Foods and my husband and daughter enjoy them a lot. For breakfast today, I cut off the tops of a few strawberries and then sliced down the middle with a knife a bit more to create the dip of the heart top shape. I also sliced one of the strawberries on the bottom to place it on the lip of the champagne flute.
CLOSE UP OF THE CUT STRAWBERRY.
CHEESECAKE, MY HUSBAND'S FAVORITE. On Friday, I was invited to a ladies dinner party and they served cheesecake. That happens to be my husband's favorite dessert, so I brought home a slice to show him that I was thinking about him.
PINTEREST PROJECT. I saw on Pinterest someone doing cheesecake inside strawberries. I had no intention of making a cheesecake, but since I had one from the party, I cut out the middle of the strawberries I was going to put on his plate and scooped some cheesecake in there. He really liked this. If you want the Pinterest recipe, it is HERE
HEART SHAPED EGG. The big design element for breakfast was a heart shaped egg. We happen to have a heart shaped pancake mold thingie so I used it for the egg. Here's a tip, make sure the pan is already hot when you pour the egg on it or the yolk will escape/bleed under the edge of the mold ruining the shape. I lost my first egg figuring that out. Once the sauce pan is hot, the egg immediately starts forming when it hits the surface allowing time to sorta coax the egg around until it hits the edge of the heart shape mold.
SQUEE!! It came out perfectly and it was SOOOO easy and fast.
Now, if you don't have a metal heart mold to use, I also saw this on Pinterest. They cut out the heart shape from a piece of toast and pour the egg inside of the bread to use that as the mold like the mom in Moonstruck did. Pinterest Image Source http://joannagoddard.blogspot.com/


HEART SHAPED TURKEY BACON. When the bacon was done, I folded the sides together and pinched the middle to make it look a bit like a heart shape.
3 ITEMS UNDER $5. For this special breakfast in bed I bought 3 items: OJ, Champagne and a picture frame. The prices are above. I know a lot of people drink OJ for breakfast, but we don't so I included it in the price total. The champagne is a mini bottle that comes in a pack of 4 for $10. The other bottles will be part of presents on other days. I also think I will recycle the bottles, spray paint them white and use a red marker to put XOXO on them. The dollar store frame was purchased for something else actually, but I decided to go ahead and include it in the total. If you already have a small frame, all you would do is insert a note in it. My note says "Good morning Handsome, I LOVE YOU, from your lucky wife" Is it Shakespeare? No. But, the sentiment is what counts most I think.
A DECORATED BROWN SACK WITH A SNACK LEFT INSIDE HIS CAR. It doesn't matter what is inside. The medium is the message. I use to leave my husband notes in his car when we first dated all the time. It put him in a good mood. Need to remember to do this more.
HEALTHY SNACKS. I know people normally give candy for St. Valentine's Day, but it would be so unhealthy for me to give my husband candy for 14 days. We eat unsalted nuts for snacks often anyway, so this seems like a practical and healthier alternative to candy.
MOVIE NIGHT. You can watch something on Netflix or rent a $1 movie. Print out a coupon allowing your husband to pick the movie. I made the one above easily. A large Hershey bar is between 80 cents to $1 where I live. They sell microwave popcorn at the Dollar Store. Popcorn is less than $1 for a packet. Target and the Dollar Store both sell 2 single serving plastic old style popcorn containers like the ones above for $1. You could spend $1 on those *OR*right now Target is selling heart shaped plastic containers like the red one above for $2.50.
CLOSE UP OF TWO PRESENTATION OPTIONS.
OTHER IDEAS I HAVE:
-BUY SONGS ON OUR ITUNES ACCOUNT AS A SURPRISE
-MAKE A CD OF SONGS SPECIAL TO US
-EMAIL HIM AN ONLINE VALENTINE'S CARD
-LEAVE HIM CHAPSTICK WITH A NOTE TO GET READY FOR TONIGHT
- TEXT OR EMAIL A PICTURE HOLDING UP A SWEET MESSAGE
-A COUPON BOOK OF FAVORS
- A TRAVEL COFFEE MUG WITH HOT COFFEE IN IT
SOME IDEAS FROM PINTEREST I AM THINKING OF DOING
HEART SHAPED APPLE SLICES.
I bought a deck of cards for $1 at the Dollar Store. I am definitely doing this one. Found it on Pinterest. Idea and Image Source: http://papervinenz.blogspot.com
NOT UNDER $5, but still a very cool idea from Pinterest.
If you have some more ideas, please share them below, or if you've enjoyed mine, feedback is very much appreciated!
WRITTEN BY ELDAROSE
FYI, Reba's Red & White toile Table is HERE
MY RED, WHITE & HEARTS ST. VALENTINE'S DAY TABLE HERE
Another Valentine Table by Reba is HERE
LINK PARTIES THIS WEEK:
;
See more Tablescapes HERE

;

""/>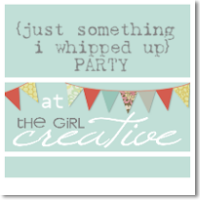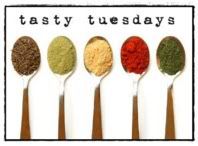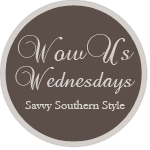 ;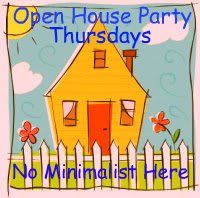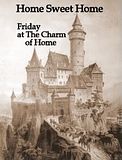 ;